Happy Weekend Everyone.
Wanted to share… the mother Gray Jay brought her babies to the feeder. We don't feed the birds in the summer as there is lots of natural food for them this time of year. She was just showing the babies the neighbourhood. I have a feeling this little one is going to be a constant visitor to the feeders this winter.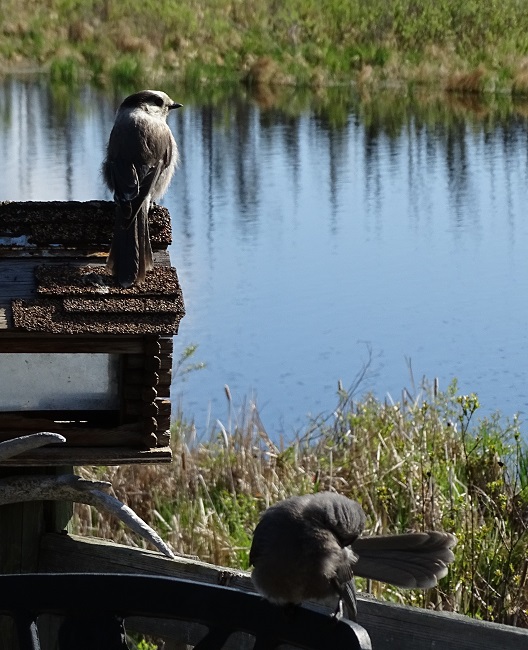 It was hard to get a picture of the two of them together except this one where the baby is primping; but notice the baby is as big as it's Mom already.
Hope to see you all soon.