Winter Magic!
A year round playground, the Whiteshell Park offers the perfect Couples Get-Away or Family Retreat to Nature.
Winter enthusiasts enjoy Cross Country a Snowshoeing, Ice Fishing, Winter Hiking and Snowmobiling; all in a world covered in white.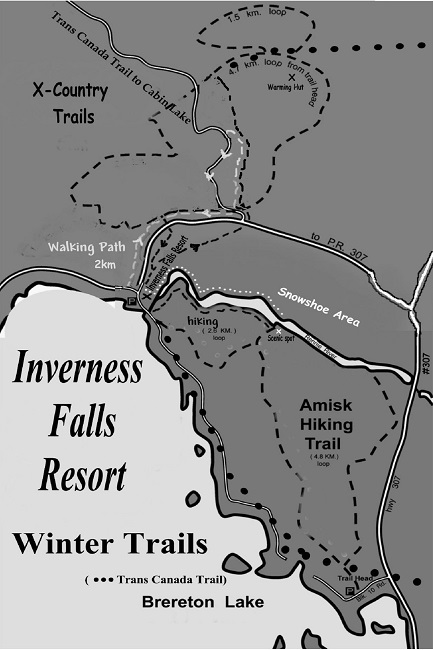 It's great fun to head off into the forest for a day of Snowshoeing… our trail follows along the river and then back into the shelter of the trees. Snowshoes provided.
We hike the River Trail and the Amisk trails in the winter. A 10 minute Nature walk brings you to a quiet spot on the river; especially beautiful in the winter. Brand new this year; Parks is packing a 2km Walking Path that takes off right from the resort.
We have an 8 km Cross Country Ski Trail that cuts through a Red Pine Plantation and offers a warming hut half way. The trail is primarily novice classification perfect for families with little ones on the shorter loops and a nice run for those looking to spend some time on the trails.
Whether you take a short ride to one of the many warm-up huts for a picnic lunch or set out for a day on the trails, the Canadian Shield provides a breathtaking background to exhilarating Snowmobile riding. The 200 km of groomed Snowmobile Trails within the Whiteshell Park, pass through forests, frozen muskeg and across the lakes.
Late fall and throughout the Winter we carry out a bird feeding program averaging 2500 pounds of Sunflower Seed in a season.
We have Chickadee, Evening and Pine Grosbeaks, Blue Jay and Gray Jays, Red Polls and Nuthatches to name a few of the daily visitors.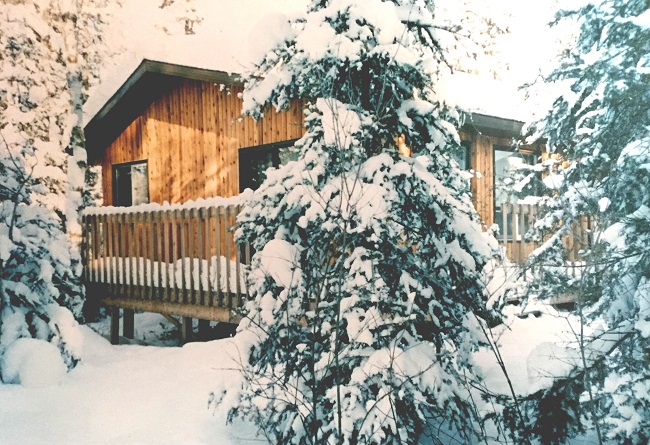 Couples will enjoy the two person Hot Tubs in the 2 person Cottages and Cabins.
The Family Chalets offer the two person Hydro-Thermo Massage Tub; fun for all ages!
Our Couple Cottages and the Chalets offer cozy WOOD BURNING FIRPLACES.
During the winter season the wood for the fireplace is offered to the guests, at no additional cost.
There are two outdoor fire pits, one on either side of the stream.
We have bags of wood for sale for the Outdoor fire pits.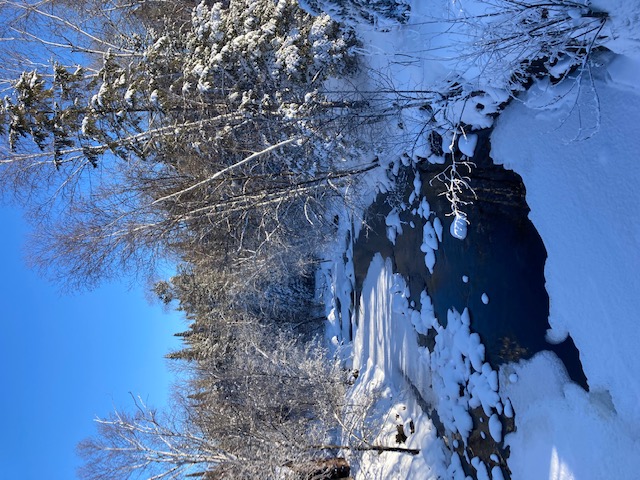 !