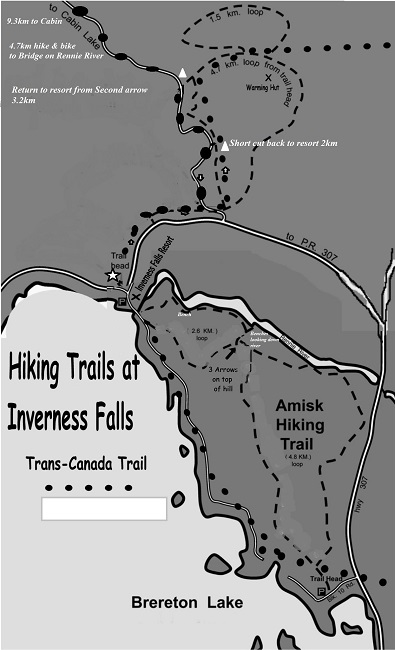 Located in the heart of the Whiteshell, our guests have easy access to all of the hiking and biking trails in the Park.
We have Hiking and Biking Trails taking off from the resort: all the these trails are bike able except for the Amisk and the River trail
Trans Canada Trail from Inverness Falls Resort to Cabin Lake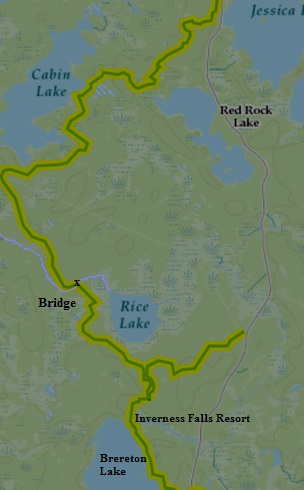 The Trans Canada Trail goes right by our door on its way to Cabin Lake and then on up through the park.
From the stop sign you head down paralleling the paved road for a bit until it veers onto the old Cabin Lake Road (first constructed by the lumber companies when Logging was done in this area) which heads back country for 9.3 Km to Cabin Lake.
This trail is bike-able to the Bridge at the Rennie River 4.7 Km from the resort. This make for a nice hike or bike destination for a picnic.
The 4.6km from the bridge to Cabin Lake is "rustic" hiking; not suitable for biking. Cabin Lake is a beautiful lake; with good Walleye fishing.
Trans Canada Trail heads from here to Rennie and beyond.