The other morning Stu and I were looking down river and he noticed the water swirling and then saw a HUGE head pop above the service. It looked prehistoric from where we were standing. We realized it was a large male snapping turtle thrashing about.
More swirling and then two backs popped above the surface.

This went on for some time.
More swirling in the water and then two backs motionless….

While they were resting Stu walked down along the shore to get a closer look and got this amazing shot of the little lady as she swam to shore.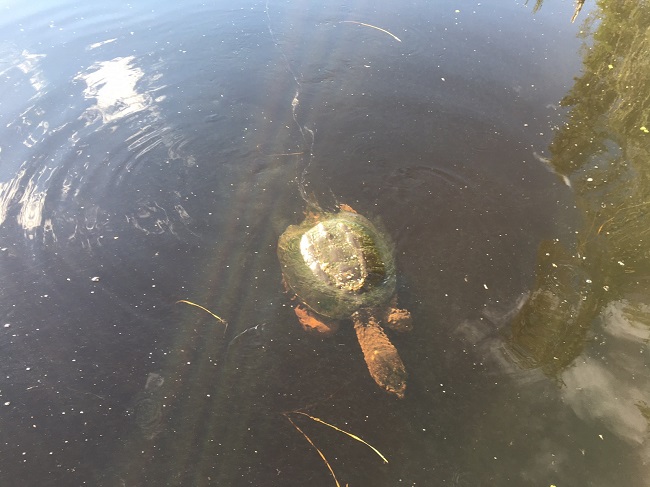 That's a first for us. We have never witnessed the matting rituals of the Snapping Turtles before.
…….an adventure around every corner at Inverness Falls!