Another beautiful sunny day at Inverness Falls.
Although we would love a little more snow; the Parks department have done a great job in preparing the ski trails and guest this weekend said they are in pretty good shape. "We had a good ski".
Guests have been playing down on the Snowshoe trail along the river,, guests as well as a Silver Fox yesterday morning. We have a few different types of snowshoes to borrow so guests have a chance to see what type they prefer.
Krista and her friends have been out Ice fishing every chance they get. Stu and I enjoyed the fruits of their labours last night…..or I should say the "filets" of their labour.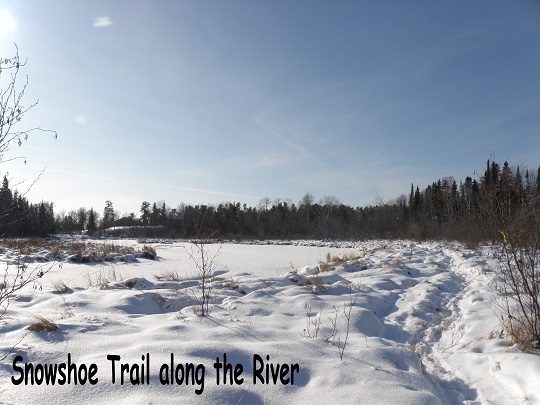 February Weekends are getting booked up, though there is a little bit left in the Lakeview Suites and Lakeview Cottage #7 . Mid week availability is still good in the Cottages and Chalets. See our Web Specials for 5 Night Escape specials!
March we still have options to offer both weekends and mid week.
Hope you can join us this Winter!!