What a nice weekend we are having!
Stu and I took an hour this afternoon to head across the lake to Turtle Bay.
First visit this year and we were not disappointed.
There were a number sunbathing together on one larger rock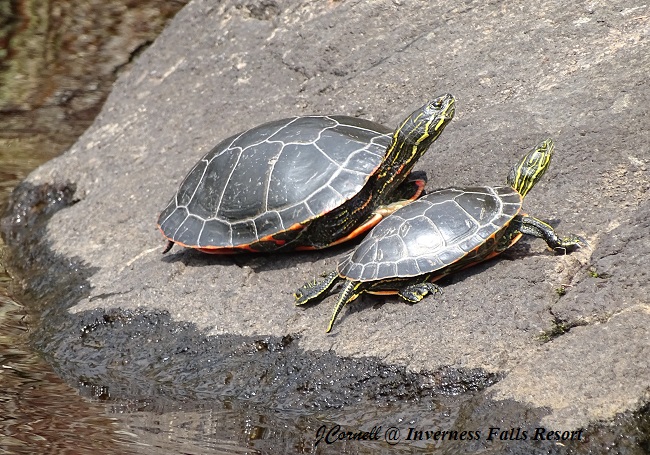 and a Mom and young-in on another rock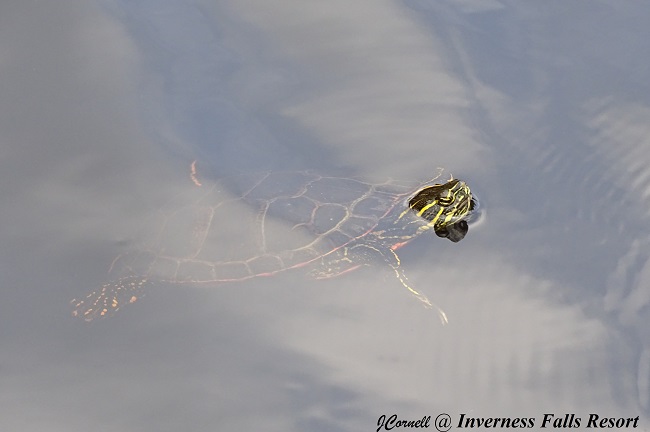 and a brave one that swam right up to the boat.
A quiet spot… just Stu and I….. and a whole bunch of turtles