Stu and our nephew have been out at War Eagle working this week, getting things ready for the coming season. It was one of those WOW days (Whiteshell Outdoor Wonders) so Krista and I snowmobiled out to join them for coffee.
A weasel has taken up residence under the deck and I was lucky enough to get these shots… they move very fast so I just kept shooting in the hope of catching him in focus.
The Weasels are so well camouflaged for winter life. Can you find him in this picture…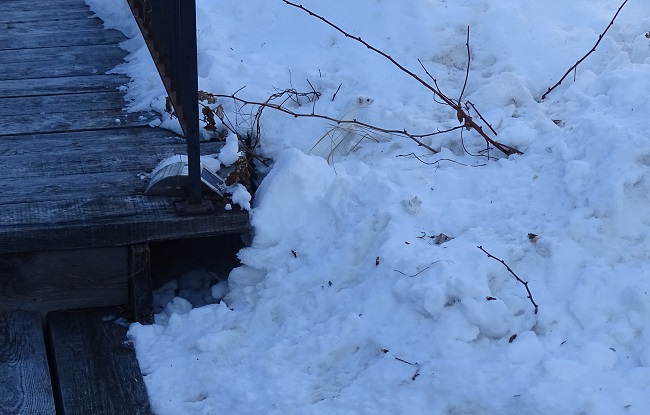 I almost deleted it until I looked more closely. If it was not for his eyes, nose and
whiskers, he is almost invisible against the snow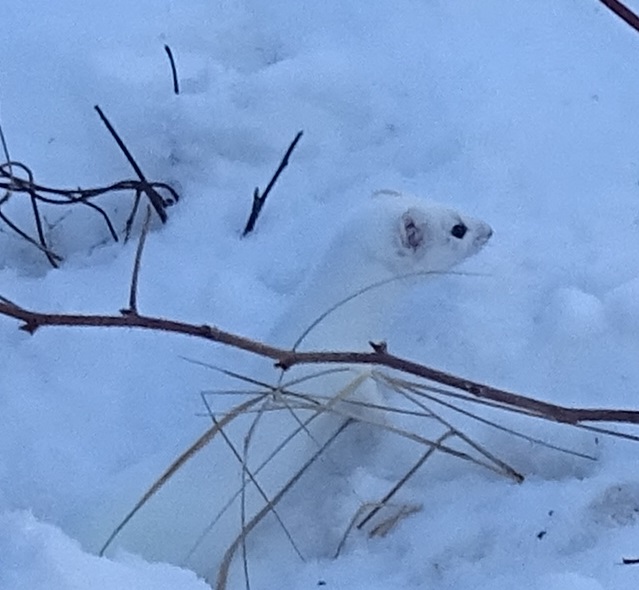 Stu had put out a crust of a bun for the bird but they were not fast enough.