Before we know it will be the first day of fall. Already we are seeing signs.
It's been a wonderful summer. Amazing Guests! To all of you who stayed with us this
summer; "Thank you for making our season a very enjoyable one."
We all love the fall. Something about an early morning air; brisk walks in the woods, a quiet canoe on the river and relaxing evenings cozying up in front of the fireplace.
Fall fishing has already picked up…don't we all like to push it out on the lake to the very last moment.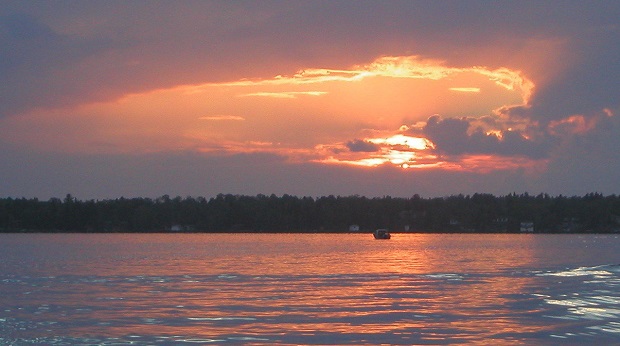 Something new this year- guests have been catching Small Mouth Bass right in front of the resort. They are an introduced species to the lake and this is the first year they have been caught this close to us.
We still have openings September, October and November. If you have days off this fall please give us a call.
Please see also our Holiday Rates for Christmas and New Years packages.
Have a wonderful day!