It's been a good week and now into the Weekend.
This weekend is the Anishinaabe Nibi Water Gathering in the Whiteshell. Wishing you all a successfull and enriching event.
NATURE STORY to share
The other evening we were sitting down by the river and spotted a Beaver swam towards us. The water was so calm and a beautiful blue making a nice pic as he swam by.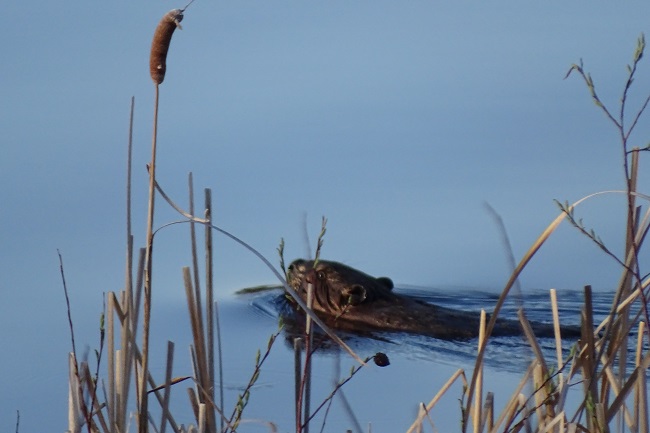 The Beaver swam in among the reeds very close to shore, right in front of us. In this shot the eyes record the moment the Beaver sensed we were watching. And just like that it swam away from shore and us.
.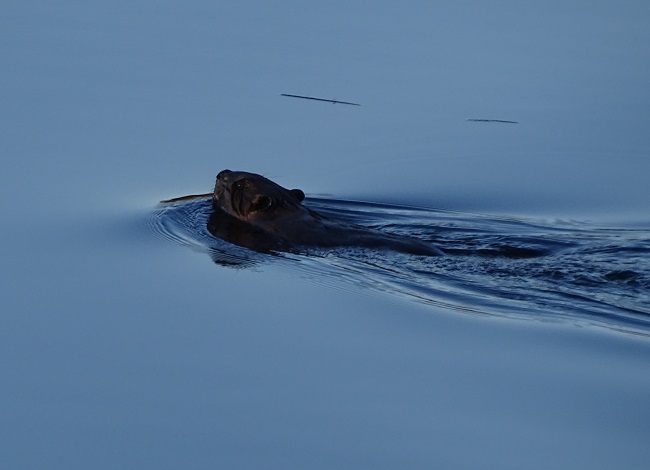 40TH ANNIVERSARY fact #1- During the last 39 years, I calculated that we have made over 150,000 cookies, that we have to welcome the guests.
Hope you all have a Great Weekend…… and come see us soon.