Happy Valentines Day
What a wonderful weekend we are having.
Nice group of guests! Lots of sunshine and we don't have much wind…. so makes for a beautiful day.
on the walk to work
Someone new at the bird feeders- White-winged Crossbill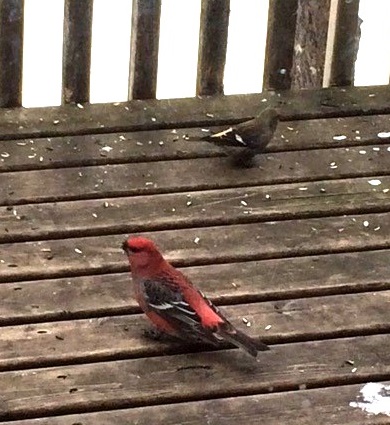 This picture shared by Hilda & Wilbert, who stayed with us last week.
The White-Winged and the Red Crossbills have been mistaken for the Pine Grosbeaks as they are very similar colouring but about one half the size.
Wishing you all a great weekend!
Judy, Stu, Krista and Trinity