(Beautiful and calm on the river last night)
Cannot believe it's the end of April; with Mothers Day, fishing Season opening and May Long weekend just around the corner.
The trails are drying up nicely and so we have brought the Mountain Bikes out for the guests to borrow.
We had some excitement yesterday! We meet friends for a picnic and some bird watching at Hart Lake; in the North part of the Park. There were lots of duck and a couple of swans but what stole the show were two Otter matting.
We heard them before we saw them. It was quite a distinctive call. I did not get good shots as most of the time they were diving under the water but here we have the male stretching his head out of the water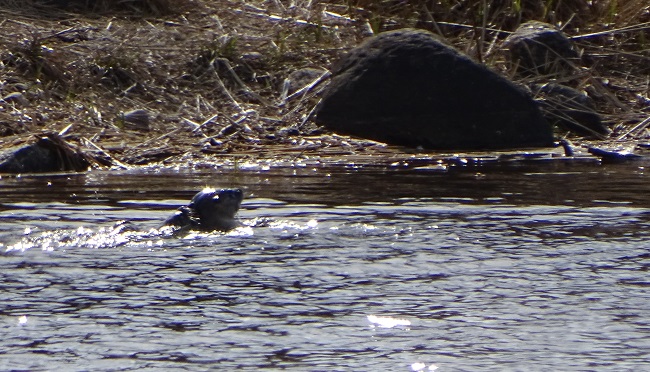 and the next shot shows the two mounds of fur as they go back down.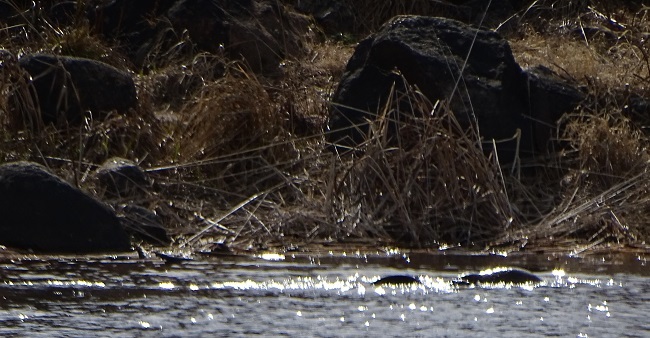 Very very neat!!