I was out on the decking checking out the stars and heard a buzzing at one of the flower pots. In the dark I could only see a flicker of movement and so aimed the camera toward the sound. I could not see what it was until I headed back inside to see that I had capture this moth feeding at the planters.

Check out it's proboscis (feeding tub). It's almost as long as the moth.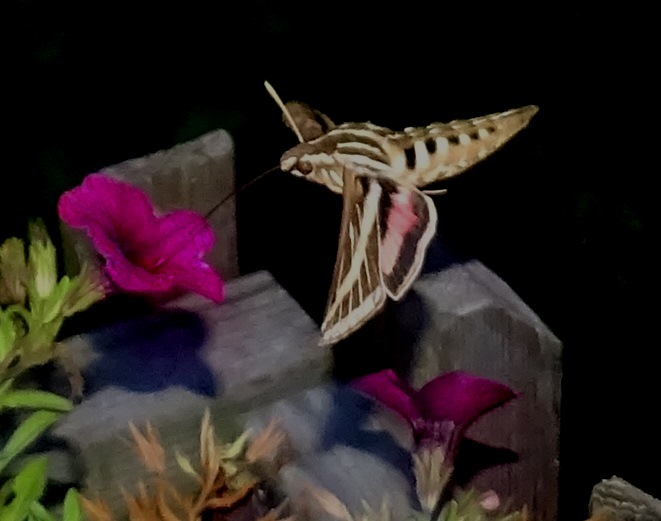 Mother Nature did an amazing job of designing this creature to get the nectar deep in flowers.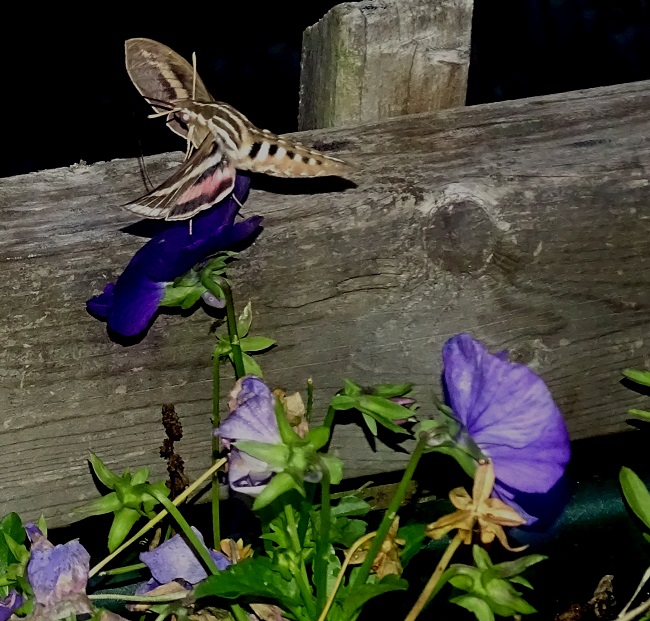 We are heading into the the last weekend in September.
It's been a busy month. A lot of return guests; always fun to catch up. To all the couples who joined us this month on their Honeymoons, Anniversaries and to celebrate Birthdays, it was a pleasure being part of your Special Time.
September offered some rain but also some lovely warm, sunny days and the nights cooling off just enough to enjoy a cozy fire.
Looking forward to the rest of the Fall season
Wish you all a fun Weekend