We cleared two bigger ones and a bunch of small stuff. (Thanks to our friends Martin and Marlene for their help)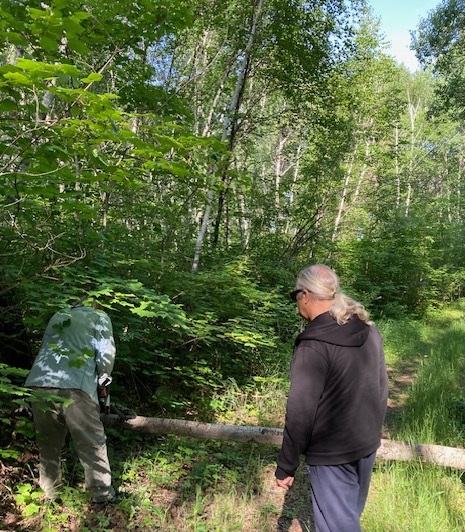 A little bit of water on the trail half way to the bridge but totally passible.
It was a beautiful morning and the trail clearing offered us the opportunity to enjoy.