Say good bye to winter!
Easter Weekend we said farewell; while marking milestones!
One guest enjoying one last ski Good Friday
Bruno said he had a great ski Friday morning and that he and his wife Charlette, walked the same trails Saturday. That's a first: skiing the trails April 16th .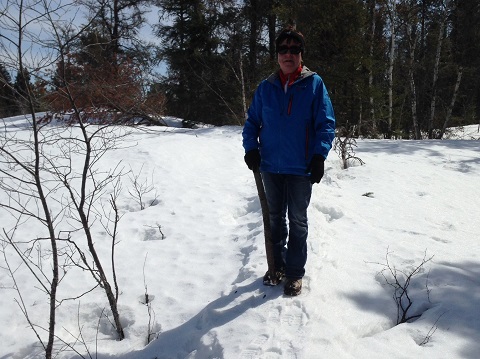 Another first, Friday afternoon we were out on the ice and flew kites with the kids. Perfect wind and lots of room. What a day!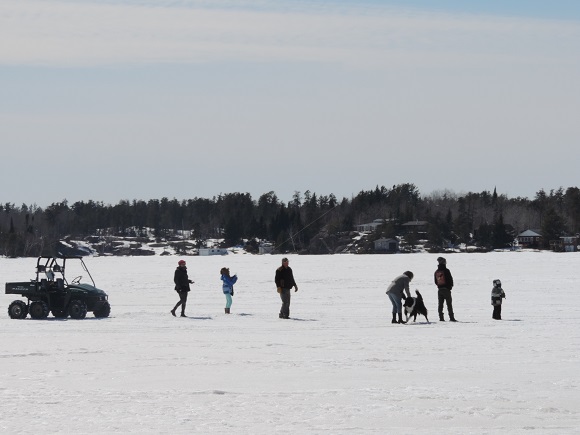 Saturday was a bit chilly so offered the opportunity to cozy up in front of the fire. Sunday was another amazing day! Sunshine for Easter Egg hunt and breakfast on the deck. We were entertained by the tundra swans and ducks swimming by. ……..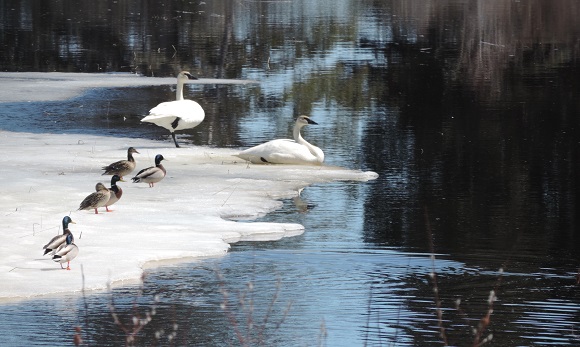 and lots of sunning on the deck Sunday afternoon.
All in all a great weekend!
Now we are thinking about spring and crocuses and fishing and canoeing. Not long now!
We will have the Mountain bikes out as soon as the roads dry up
Check out our Web Specials for weekly options.
Have a great day!!
Judy, Stu, Krista and Trinity