When I got up this morning it was -10 but it dropped to -14 by the time I headed to work. As I write this
I have just learned that it's already -18. looks like we are going to get Winter, this year, after all.
We had a wonderful December and first week in January. Thanks to the guy at the Parks office in Rennie, the ski trails were groomed for the arrival of our Holiday guests. Over the holidays the snowshoe trail and hiking trails have been well packed.
One of our guests sent this picture he took along the River Trail. Thank you for the lovely shot John..
We have had many repeat guests join us this winter; but also some "newbies" .
Checking in the Bird Book we believe this is a Red Crossbill. We have never seen these little guys at
our feeder before. Thank you Cal for sharing your find.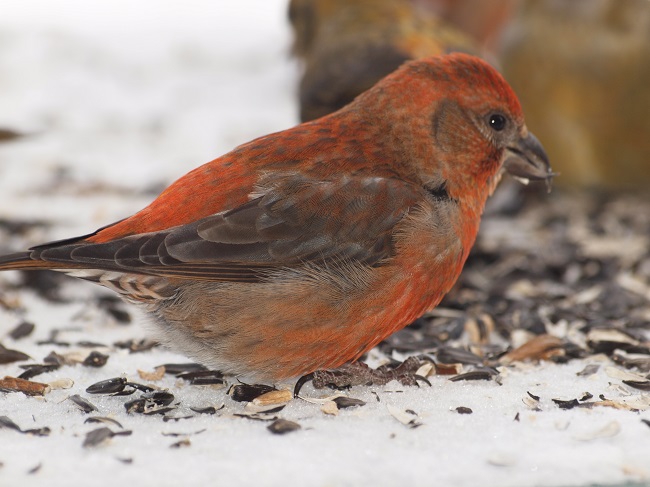 Please check out our Web special for options for January get-aways
Have a great day all and stay safe.
Judy