Can you believe this. Our snow was almost gone and then it started to come down this morning. It is actually really pretty and I know the snow will not last long.. so I am just going to enjoy it today.
Something new at the falls! (Can you see the fencing in this picture)
Department of Infrastructure and Transportation is assessing, and installing new, public safety infrastructure (which includes fencing) at all of the provincial dams based on criteria and recommendations contained in the Canadian Dam Association Guidelines and their Bulletin on Public Safety around Dams. The Fencing installed at the Inverness Falls dam, was installed as part of this larger program.
From where these fences end, a flower box will follow the shore line to the lake. The department has offered Inverness Falls Resort the opportunity to use the planters. We are planning some flower and we also thought of having some herbs growing that the guests could enjoy.
The department has been understanding as to the impact of the project and some provisions have been made to ensure wildlife can still get from the river to the lake safely.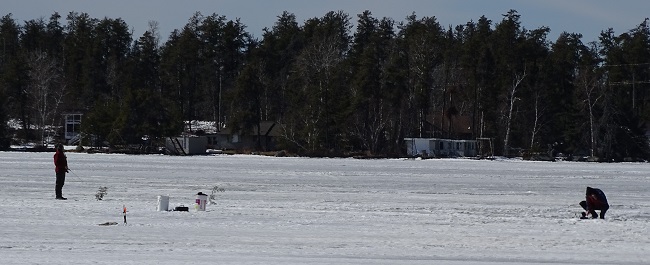 The Fishing has been quite good all winter and guests are taking advantage of the last Ice Fishing days.
These two eagles were not so pleased- they look quite ruffled from the wet conditions prior to the snow starting.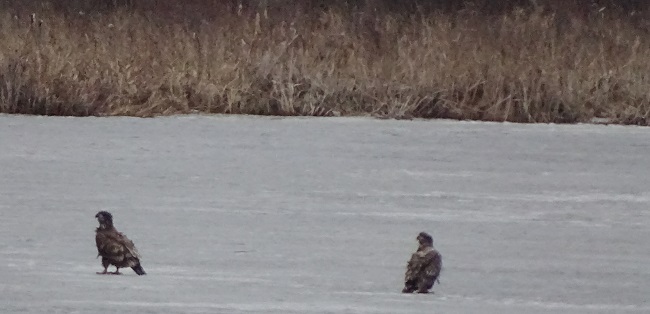 The Swans returned earlier this week and we are seeing the Otter on the open spots on the river almost daily.
It may not look it today but Spring is just around the corner.