Wow what a day we have had! This is what spring is all about.
Popper (our dog) and I went to see if there were any sign of Crocuses poking their heads out. Nothing yet but it was a wonderful excuse for a walk.
It is so nice to see open water on the river… and the Geese, Ducks and Tundra Swans have returned.
The Bold Eagles have be cursing the river, watching for dinner to swim by.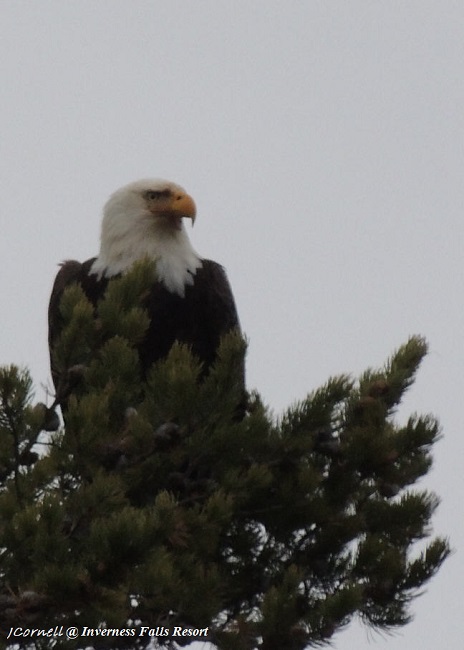 Spring is always a busy time around the resort. The cooler March gave us a bit more time to get some inside projects done. Most of the spring cleaning is already done. We have been able to do some painting in the Chalets and installed new living room flooring in #7. Now that the temperatures are rising we can get out and tackle the yard. We will be looking for any excuse to be outside.
We still have openings for the May Long Weekend and Summer Weeks.
Please check out our Web Specials for savings throughout the spring.
Hope we will hear from you soon
Take care and enjoy this wonderful season.