We have been having a wonderful January with tones of sun. Even those few colder days were amazing with the sunshine warming the trails.
This afternoon on my way to work the sun dancing through the trees loured me down to the stream.
The stream (part of the Rennie River) that meanders through the resort is open and brings life to the property . A collogue of animal tracks decorate the
snowshoe trail along the river The Otter has been playing at the openings on the river and have been spotted at the foot bridge by Cottage #2 and Chalet #11.
The Chalets look so cozy tucked in among the trees circled by a carpet of white.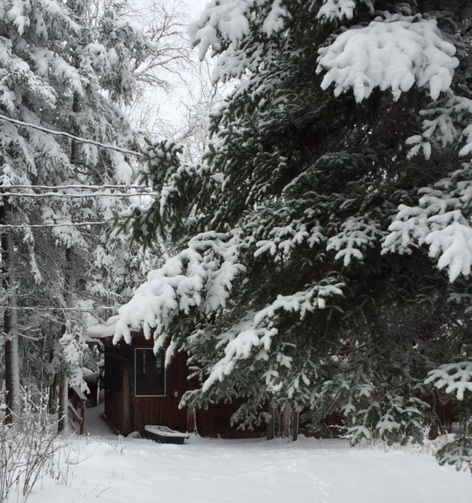 The weather people are predicting a warm end to the month with above normal temperatures. If you have time off, we have some openings this week and the two Suites are open next weekend. Please see our Winter Rates for savings mid-week and our weekend packages.
Stay safe and stay active!
From
Judy