I spotted a swan sitting at the shore as if keeping watch. A bit to the right, a second was up in the grasses looking for a comfortable spot; possible to build their nest.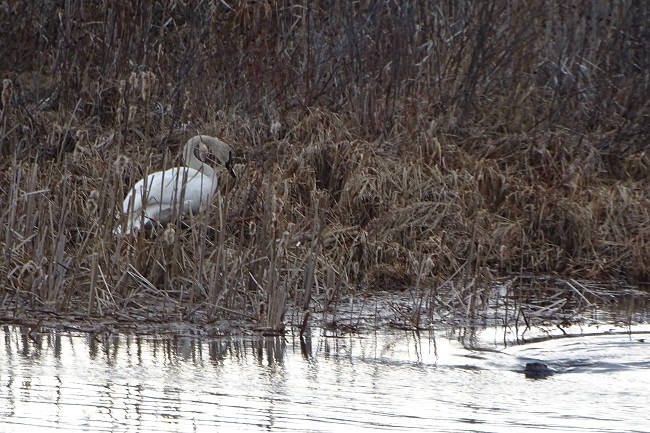 And just then the Otter swam by on it's way up river to check out the fishing on the lake.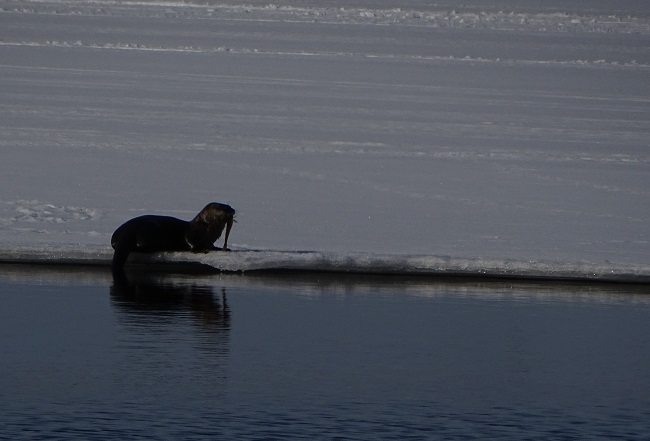 And it's not just the wildlife that have been busy…
Krista, Trinity, Arak and Stu have been very busy during April; painting, cleaning and getting the Cottages and Cabins, that have been closed for the winter,…. ready to roll!!
The Cottages have guests arriving for the weekend of May 6th , with openings as of the 9th. The pet welcome Lakeview Cabins will be open by mid-May. We still have a few Hot Tub units open for the May long weekend.