This first part of May is offering some lovely temperatures.
Fishing Season Opens May 13th. We have some availabilty that weekend.
Stu and I were out hiking with our dog, Popper, today and found the trails are drying up nicely.
Long Weekend- May 19th-22nd we still have some openings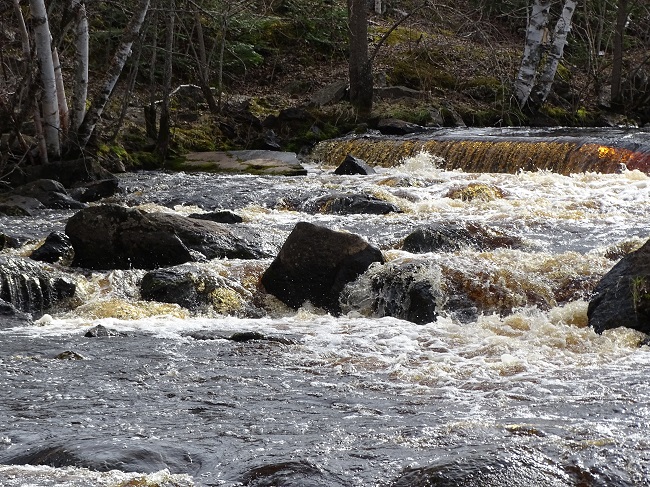 (the office glowing in the evening sunset)
The water is just rushing over the falls.
April 28th first guests to go canoeing down river this season.
(taken of the Rennie River as it leaves Lake Brereton)