Last night Stu and I went for a boat ride down to one of the islands at the south end of the lake.
What a night! Our dog Popper loves to be in the boat and even more the stops on shore to explore.
Fishing has been quite active although we did not take our rods with us. We just enjoyed the view.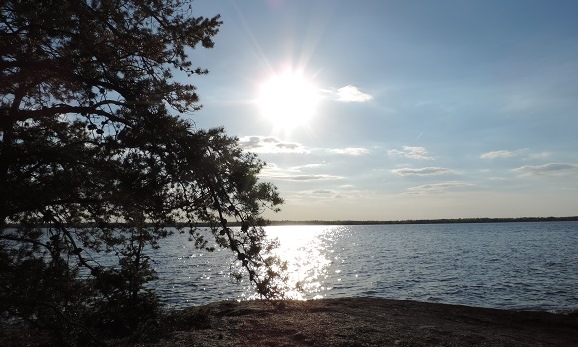 We have some specials running from now to the July long weekend. Please check out our Web Specials. During July we have some 3 and 4 night packages opening up.
Enjoy this beautiful weather!