Stu and i took the opportunity to head over to Mud Turtle to check the trail as we may have guests in there fishing this week.
Beautiful day… the portage was pretty smooth going.
We could see the lake has had some traffic but we did not meet anyone on the trail.
We had the whole lake to ourselves!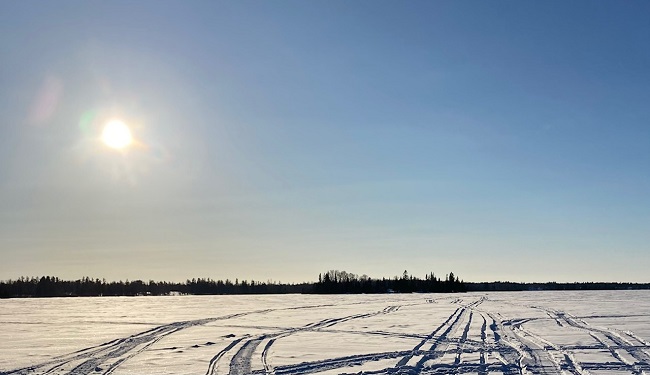 Remeber the Park Entrance is free in February.